Magic Herb extract article ache heat pad,arthralgia,joint/muscle pain,moxa without smoking
Product Description
Thermal Moxibustion Warm Joint is upgrade products of Warm Plaster for Joint. On the basis of ingredients of Warm Plaster for Joint, Thermal Moxibustion Warm Joint added a Chinese medicine bag made of traditional Chinese herbs. So this moxibustion have the function of warming Joint, helpful to releasing pain. It is aimly used by the people suffering from the pain of backache, rheumatism, rheumatoid, Osteoporosis, bone hyperplasia and arthralgia, etc.
Product Specification Data
Specifications

Name of Commodity

Pain of Joint moxibustion

Function

For joint pain,relief pain

Applicable Scope

four limbs joint pains

Usage Dosage

External use only. 1 patch per day,which keeps 10-12 hours,

5 days per period of treatment.

Main Ingredients

Artemisia vulgaris, Eucommia bark, seek bone wind, tougucao, buck grass, salvia miltiorrhiza, live alone, ginger, asarum, capsicum annuum, etc

Temperature

Max 65°C, Avg 52°C

Working time

10-12 hours

Off-smell

Light smell of Chinese herbal medicine

Size

215*80mm (Moxibustion Pad)

90*80mm(heating bag)

60*50mm(herb bag)

185*125*35mm (box)

Warranty time

3 years
Packing & Shipping

MOQ

5 carton

Packing Details

3pcs/Box,140boxes/carton, Carton size: 40*40*60cm

G.W: 0.1kg/box, 16KGs/carton

Platemaking Time

5-10 days

Leading Time

Within 30 days

Port

Xingang Port

Payment Term

30% TT in advance
Product Material
This product is a flaky patches, is made up of three parts: Medical adhesive tape and peel paper, Spontaneous heating pad, and Health care powder bag.
| | | |
| --- | --- | --- |
| Features | Traditional plaster | Yangming Chinese Moxibustion |
| Temperature | Room temperature | Warm Avg 52°C |
| Composition | The solvation of medicine and colloid, difficult to absorb. | The separation of medicine and colloid, easy to absorb. |
| Absorption form | The plaster is heated up by body temperature. | The product is equipped with a heating patch so that can be heated up. |
| Time | 24 to 72 hours, the skin will be damaged. | 10 to 12 hours, no effect to the skin. |
| Allergy | Many | Little |
| Applicable scope | Widely used, no pertinence. | Special method for special disease, good pertinence. |
| Course of treatment | No | Yes |
| Smell | Heavy | Light |
Function
This Joint comfortable Chinese Herbal Moxibustion patch could release at least 12 hours continuous heat once the raw material layer connected oxygen from the air. It do good to the people that have: rheumatism, rheumatoid, hyperosteogeny, Articular cartilage and synovial ligament damage, or extremities and joints hard to stretch, swelling, pains that caused by inflammation. This product is the latest technology elaborately developed topical patches. It is the perfect combination with newest modern technology. This is a new way to remove limbs arthralgia.
Usage
Take out the Chinese Herbal Moxibustion patch from the bag, open the shelter and pill off the release paper, hold the herb powder bag aims to the pain area,Two wings cling to the skin.
Each stick could use 12 hours, interval 6 to 12 hours to use another stick.
Product Details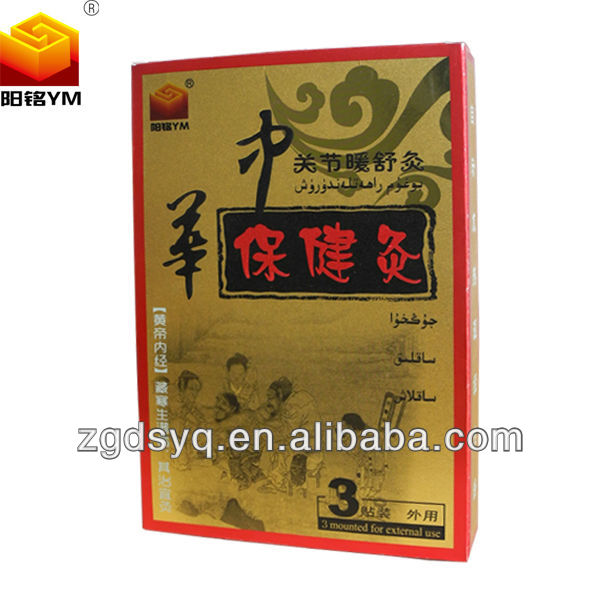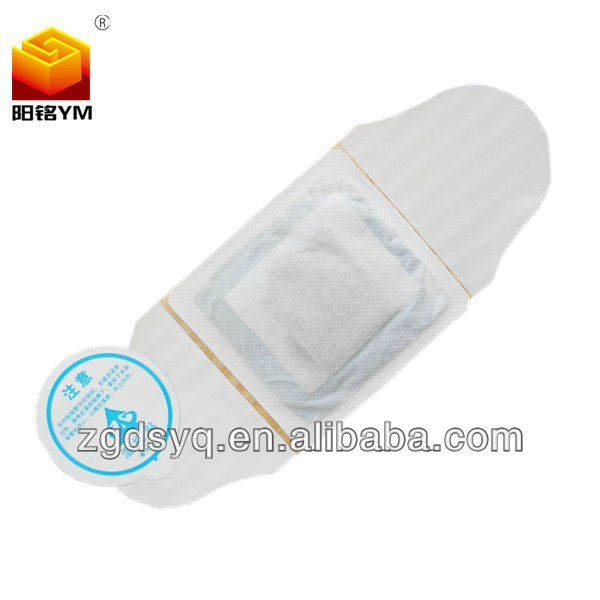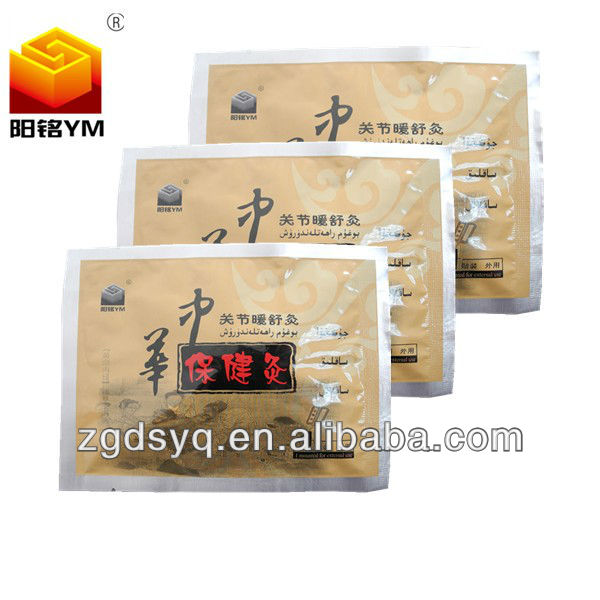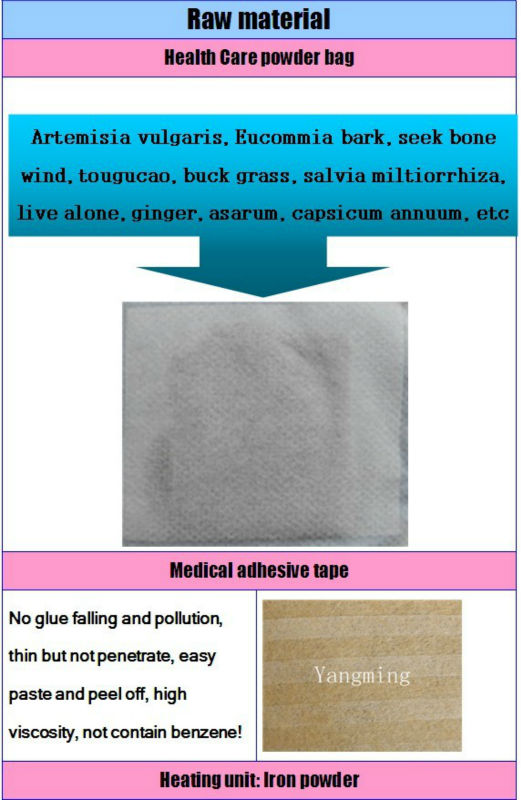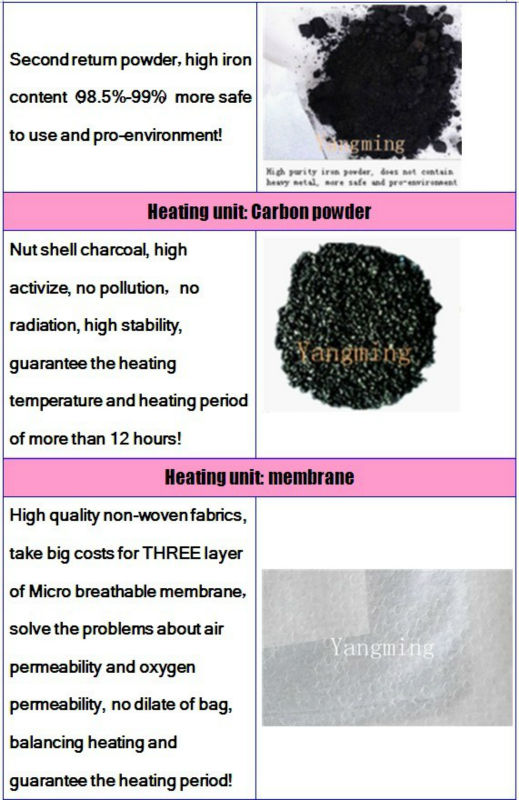 Our Factory
Zhengding Dashu Yaqi Health Care Factory is founded in 2009, located in Hebei, China.We are engaged in the combination of engineering, designing, researching and producing spontaneous heating products. In this career, we are in the first-rank high-tech enterprises.