Features
Use single top international brands LED,effectively control the lamp temperature,life expectancy reached LED design limits.Efficient energy saving, power consumption of single lower than 8VA.Ensure the consistency and purity of the light fixtures.Could replace halogen light fixture directly, no need changing CCR or transformer in the rebuild project.The same dimmer curve as the halogen lamps, could
use with the halogen lamps in airports at the same time.With Long life of LED, efficient energy saving,maintenance free and low power consumption of the entire power supply system, bring greateconomic benefits to the customers.Modular design, easy maintenance, could change the light to different type according to the requirements of customer. ( Only for Taxiway Light Serious) Change the direction of the light though optics design,ensure the Straight and Curved type use the same upper cover, reduce the stock of customer.
Use integral patent prism structure, excellence performance of optical Smooth flat for light emitting with high efficiency,
no deposits of rain above the prism Smooth lamp cover without sharp edges,
better protection of aircraft tire Large area of the radiating ribs around the whole outer surface, has good heat dissipation performance
of the light fixture Special process of anodic oxidation Lighting surface using a, wear resistance, corrosion resistance Lights equipped with special remove tool,convenience installation and replacement.
Photometric Data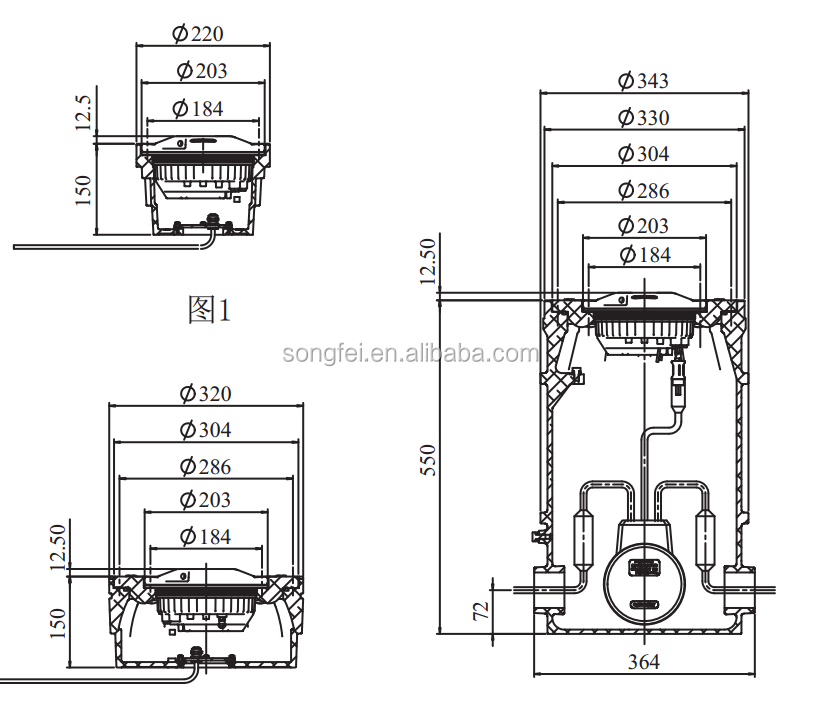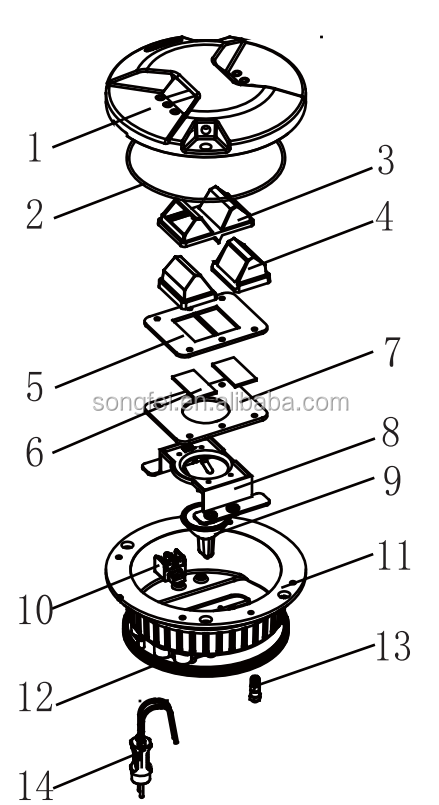 1. Upper cover
2. Upper cover sealing ring
3. Prism sealing rubber sleeve
4. Prism
5. Prism gasket
6. Filters
7. Prism platen
8. Bulb holder
9. Bulb
10. Wiring post
11. Inner cover
12. Side sealing strip
13. Spiracle core
14. A6 plug