SK Cote 14-14-14+TE (3 Months)

SK Cote Controlled Release Fertilizer for Oil Palm is coated with a unique biodegradable polymer resin which enables nutrients to be released at a controlled rate over a 4 months up to 6 months. The unique coating technology provides a cheaper yet equally effective controlled release ability.

SK Cote provides complete and total nutrition to all plants and crops, utilizing only premium water soluble NPK.
•High-K for fruiting
•Apply once every 4-6 months
•Reduced dosage (40-60%) compared to conventional compound fertilizers
•Sustained release of nutrients.
•Saves labour and energy
•Reduces pest and fungus attack due to Nitrogen spike
•Environmentally friendly (reduced leaching and losses)
Our product uses high quality European compound with the following characteristics:
• High crushing strength
• High solubility in water
• Homogeneous
• No Urea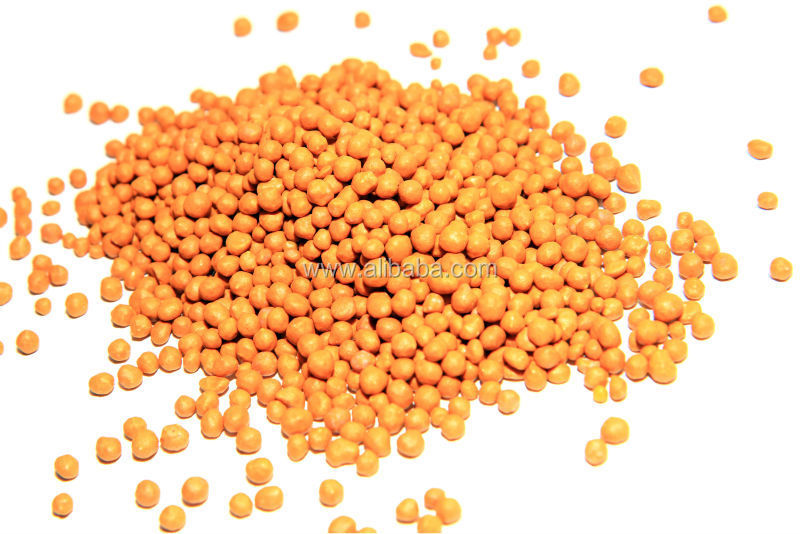 Guaranteed
Analysis


Nitrogen
(N) %

14

Phosphorus (P2O5) %

14

Potassium (K2O) %

14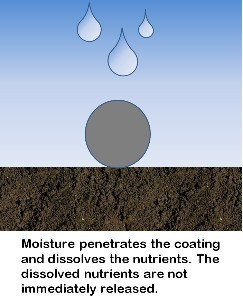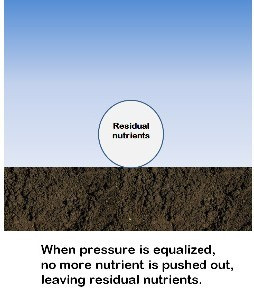 Smart Fert Sdn Bhd is a company based in Malaysia with 3 manufacturing plants. The company was granted Pioneer status by the Malaysian government for pioneering the manufacture of controlled release fertilizer manufacturing in Malaysia. The company's director has over 40 years experience in agriculture.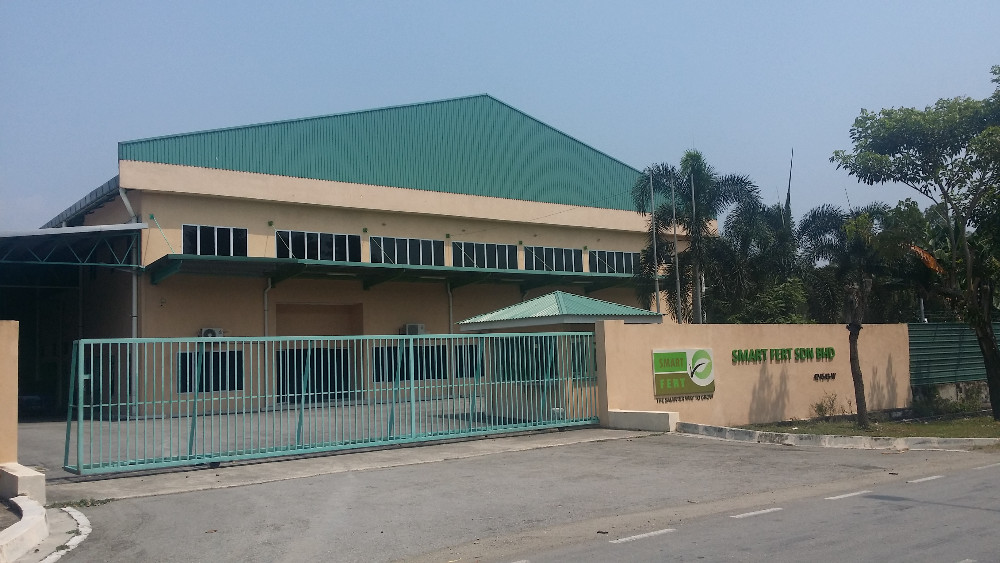 Port Klang Factory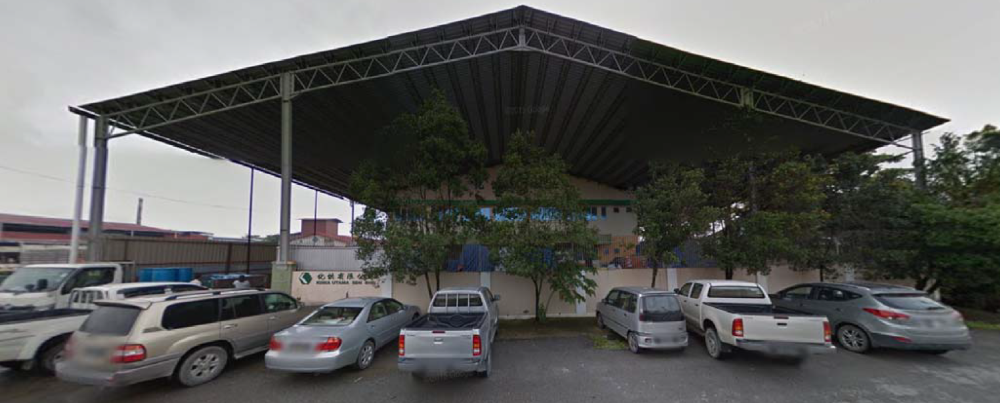 What is a controlled release fertilizer and how does it vary from normal fertilizers?
Controlled Release Fertilizers such as SK Cote is a polymer coated fertilizer. The release of the nutrients is only affected by temperature, whereas normal fertilizers can be affected by moisture, microbial activity, pH.

Is SK Cote suitable for broad acreage farming , i.e. wheat, paddy, maize etc?
Yes! Our unique coating technology enables us to lower the cost of controlled release fertilizer, making it competetive against normal fertilizers. The unit price will always be higher, however reduced dosage, labour and time will always make SK Cote more cost effective.

How is SK Cote's quality when it comes to high end products such as horticulture?
SK Cote also comes in a higher end range of product for horticulture. Utilizing premium NPK water soluble compounds from Germany/Europe such as NPK 15-15-15, NPK 15-5-20 and NPK 12-12-17. Using only premium NPK, released according to plant requirements.

Can SK Cote be used for fruit farming?
Absolutely. SK Cote also comes in a 'Early N-P' and 'Late P-K' release, so plants receive the appropriate nutrients at different stages of growth. The 'Late P-K' release typically releases P and K during flowering and fruiting.

How does SK Cote control its longevity?
The longevity can be increased by changing the coating material and thickness.